Yeah so i made a blog cause i used to have xanga and i always updated it and everything but xanga got old so then i decided to start one on blogger but then i realized im a very boring person and i dont think anyone would read what i write so yeahhh... but i realized that its good to get things off my chest and tell someone about it, even if i dont get feedback which is sometimes a good thing cause im very sensitive to BAD feedback haha im a loser...

My last post was when i turned 21 so here are a few pics..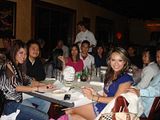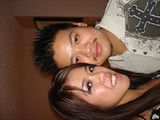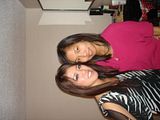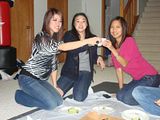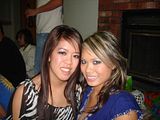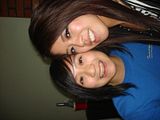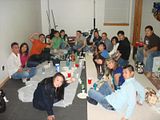 Then the next exciting thing i did was go to VEGAS

!

that was so much fun with the bf, Michael, it was my bday present from him.. isnt that sweet? i LOVED it

!

we went memorial day weekend and now i wanna go back but i need to save up money. there was so much that we saw and did that vegas needs its own post but ill blog bout it next time.. we're actually planning on going again with our friends next summer.. yay i cant wait =)
and i would put pics up but theres wayyyyy too many so im lazy but maybe when i blog bout it i will =)

Besides that i've been partying here and there for birthdays and whatnot.. oh yeah the bf's bday was just this past wednesday i got him a xbox 360 and this thing for his car. we were supposed to go to the lake today but it rained last night and this morning.. anyways im working a lot and i have summer classes... microbiolgy and shellie do not mix! haha its hard but its ok and the teacher is really nice. so theres my update and ill leave you guys with this pic of me from vegas

!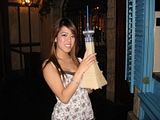 +// my eiffel tower pina colada!